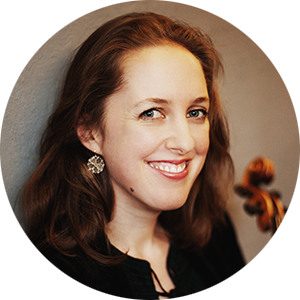 Violist and Teacher for Violin and Viola
Alexina Hawkins is an Australian violist who studied at the Canberra School of Music, the Australian National Academy of Music and privately in Berlin, where she has lived since 2015. Her principal teachers were Tor Fromhyr and William Coleman, and in recent years she has sought to develop her musicianship in masterclasses with Simone Jandl and Tatjana Masurenko, workshops at the Werkstatt der Kulturen and Ponderosa Stolzenhagen, and various collaborations.
She performs regularly in the Kammerakademie Potsdam, Deutsches Kammerorchester Berlin and the Deutsche Kammerphilharmonie Bremen, and in several chamber music ensembles including sextet for new music "hear now berlin". She has also presented two solo recitals for "unerhoerte musik", a weekly series for new music at BKA-Theater.
Alexina's interest in a diverse range of music has led to collaboration and improvisation with jazz and pop musicians, musicians from non-Western backgrounds and dancers. In 2020, she was invited to tour Europe as part of an ensemble with Damon Albarn, as well as to perform in Flying Carpet Festival, a performing arts festival for children on the Turkish/Syrian border – both activities were postponed due to the coronavirus pandemic, and will hopefully take place soon!
Motivation
Alexina looks forward to welcoming a diverse range of students for violin and viola! She is interested in finding out what each student hopes to learn in their study of music and find ways to support and nurture their natural interests and instincts.
Vita at the GMA
Alexina Hawkins teaches violin and viola at the GMA since August 2021.