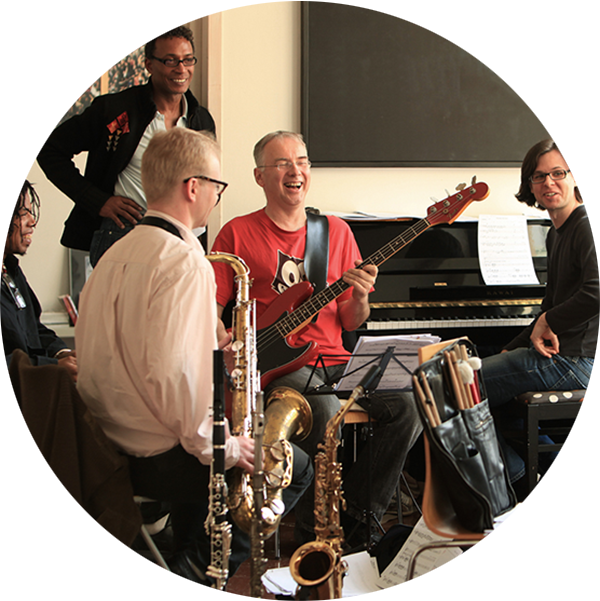 Bachata Ensemble
Bachata originated in the Dominican Republic in the early 1960s as a form of Caribbean boleros and denotes both a musical genre and a dance style in 4/4 time. In the Bachata Ensemble we learn to play this style of music and to improvise with it. The ensemble meets once a month for 120min and continuously expands its repertoire.
The singers – traditionally male, but we heartily welcome female singers as well – is usually backed by five fundamental instruments: Bongó, güira (in older bachatas maracas), bass, rhythm guitar, and requinto (lead guitar). Each of these instruments plays a part in bachata's rhythmic fabric – contributing syncopation, melody, and swing. Traditionally most of the lyrics are about disappointed love.
In addition to the traditional song forms we arrange sections where the players can improvise.
A special charm of the Bachata style is the way in which well-known pieces from other styles are adapted in a danceable form: Musical contrasts are already an integral part of the arrangements in original Bachata compositions, so it is a natural thing to try out new connections.
The rather chamber music kind of character of the Bachata sound is driven by the magical clockwork that the percussion instruments create together with the guitars.
Teacher
Martin Lillich
Origin
Dominican Republic
Size
2 – 6 participants
Format
once a month 120min
Genre
sort of Caribbean Boleros