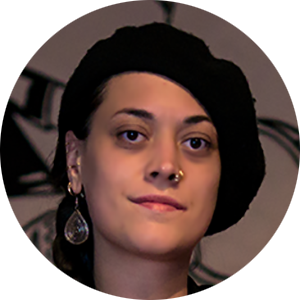 Balkan Ensemble
In the Balkan ensemble we will work with music from South-Eastern Europe, especially from Macedonia, Bulgaria and Serbia, often summarized as "Balkan music".
The focus will be on ornaments, which make the melodies of these countries so fascinating. On top we will get in touch with new scales. These sound qualities create the typical "oriental" character.
These foundations are important to develop playing by ear. The main part of the repertoire should be learned through listening. We will only use sheet music for working out the details.
As soon as we have worked out a small repertoire we will continue with the more complex rhythms and asymmetrical meters like 7/8.
Later on in the course we will start to think more about arrangement and instrumentation. An important aspect is that everybody gets in touch with the different roles as a player in an ensemble: solo, second voices, different forms of accompaniment. Every instrument is going to be able to express its own sound and character and find a comfortable position in the group.
During the whole course the focus will be improvisation: We will start with variations, figurations on fixed melodies and continuously reach more freedom and space.
Course structure Balkan ensemble
This course is for all instrumentalists, who have reached an intermediate technical skill.
All winds, strings, pluck instruments, piano, accordion, percussion, drums, etc. can participate.
It would be great if you have certain experience on your instrument and some basics in music theory, too. But generally you do not need a minimum level if you want to join. Everybody who is excited about this music and is not afraid of musical challenges is warmly welcome!
Teacher
Laura de la Riva
Origin
Southeastern Europa
Size
3-8 participants
Genre
Balkan