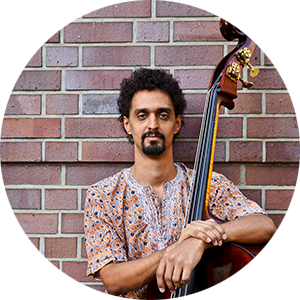 Brazilian Bass Lessons
Brazil is very well known for its Music and the huge variety of rhythms, even tough the most known are the Bossa Nova and the Samba. In every region you find different kinds of Music, accents and grooves. When it comes to the Bass, it is important to acknowledge that there are different ways to play or interpret each one of those rhythms.
The course is for everyone interested in studying the Brazilian roots and how to transpose it to the bass. From the Northeast to the Southeast and also from the North regions of Brazil, we are going to explore and learn the bass comping for Maracatu, Baiao, Frevo, Forró, Samba-Reggae, Axé, Ciranda, Samba, Bossa Nova, Boi Bumba and many others.
Tracing a wide panorama about the rhythms played in the different regions of Brazil, this course intends to show the applicability of these rhythms in the double bass and electric bass in the accompaniment of instrumental music and songs. In the course, we are going to learn more about how melodic bass lines / counterpoints work, how to create and improvise bass lines, and what to learn from the great masters about comping in genres like the Samba and the Choro.
The rhythmic Brazilian music language is a very interesting musical Universe, which will definitely enrich your playing and comping.