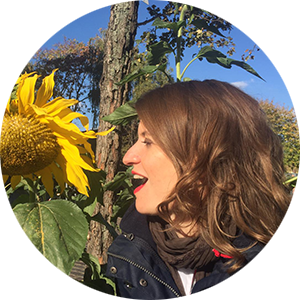 Brazilian Singing with Giovanna Piazza
The Brazilian way of singing, which can be found in the well-known music styles from Brazil such as Bossa Nova and Samba, usually sounds very natural and has a gentle way in which the own speech voice is melodically transmitted. The singing lessons of Giovanna Piazza are a great opportunity to experience the world of Brazilian singing.
In the lessons, vocal technique is worked through step-by-step by Brazilian songs. The Portuguese pronunciation of Brazil is used as a basis for orientation.
The main focuses of these lessons are:
Technical exercises: breathing, voice warming, exploring your own voice
Work with songs from Brazil and introduction to their genres / rhythms
Portuguese pronunciation
Interpretation
The goal of the courses is to have a lot of fun singing Brazilian music. The lessons are suitable for beginners and advanced students.
In her lessons, Giovanna incorporates her diverse musical experiences and provides all students with plenty of inspiration and the coaching he or she needs.
"Saudade" is a kind of leitmotif of the musical identity of Giovanna: Growing up between Brazil and Germany and living in Mexico for several years, she lets the different cultural influences flow into her music. Thanks to her diverse cultural roots, a touch of Brazil shapes each of her compositions and arrangements of Latin American and European music in a wonderful way.
Giovanna sings in more than six languages. In addition, she has a deep interest in local musical traditions and is a passionate collector of songs from Europe and Latin America. She loves to combine these different influences and embody them with her singing.