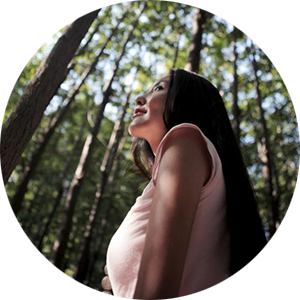 Singer/Songwriter, Composer, Lyricist and Vocal Coach
Chamin is a Singer/Songwriter, Composer, Music Artist, Lyricist and Vocal Coach from South Corea. She graduated with a BMus Degree (Popular Music Performance) in London and after that worked as a educator and music creator in South Corea and several other countries. She has worked on various style of music: Pop, Rock, Funk, Jazz, Musical, Crossover…etc for both creative and educational projects.
Artistic Career
As a Singer/Songwriter she has released 13 self -produced EPs so far in diverse genres including pop, rock, funk, electronic, jazz, ballad, crossover etc. She also collaborates with other artists, as a lyricist, director, singer, composer for film, girl bands, and many other projects. Chamin is currently working on new music, producing and experimenting constantly without limiting herself as a creator.
Chamin is also a Vocal Coach with over 15 years experience teaching singers, students, and various people of all ages. She teaches in music industry agencies, schools, academies and universities and also teaches Europe wide with workshops.
Vita an der GMA
Since 2018 Chamin is teaching vocals in the genres Pop, Rock, Jazz and K-Pop at the Global Music School.
Motivation
The main focus of Chamin's class is to embark on a discovery of the students own natural healthy voice and use it for real singing. Learning from many respected musicians and artists from all over the world and finding pleasure in developing the students own unique voice. She believes that "Music" is one of the best activities we can get involved with during our lifetimes.