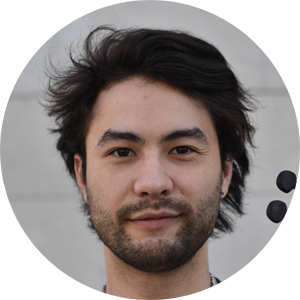 Contemporary Violin and more
Davis West is a Japanese-American violinist, composer, and producer rooted in contemporary fiddle, jazz, and electronic styles. He earned his Bachelor's degree in Violin Performance from the University of Michigan and his Master's in Contemporary Performance and Production from Berklee College of Music.
Artistic career
As a former member of world renowned dynamic string ensemble Barrage 8, Davis performed in the band's 2015-16 world tour as their violinist and keyboardist. He has shared the stage with artists of varying styles, including Al Di Meola, Benny Golson, Chris Thile, and Casey Driessen. As a solo artist, Davis composes music which fuses bluegrass and jazz traditions with modern chillwave/lo-fi electronic elements like effects pedals, looping technology, and Ableton Live.
Motivation
Devoted to the notion that music and the arts have the power to move society at large and deepen our understanding of the human condition, Davis is a passionate educator with over 10 years of teaching experience. His motivation to teach lies in his commitment to continue past traditions in an ever-changing modern musical landscape and to inspire others to create art.
Currently located in Berlin, he continues to perform, teach, and expand the boundaries of the violin, blurring lines between genres.