Overtone and throat singing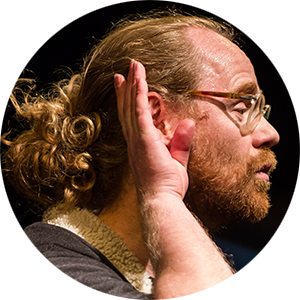 Overtone and throat singing classes
In the overtone and throat singing classes with Gisbert, you will listen to the inner workings of the vocal sound with a microscope and learn to control the overtones there so that the melodies and timbre progressions become audible. One access to this is the gentle form of western overtone singing. In addition, the participants will learn about the powerful approach to throat singing practiced in Central Asian traditions. Special knowledge or special vocal skills are not required.
The individual lessons can go into a variety of musical focuses. From youthful rapper & beat boxer, which enriches his performance with booming throat singing, to experimental-oriented voice improvisation, which opens up via overtone singing further possibilities of the voice.
Choir
In the choir we explore musical possibilities of overtone and throat singing:
– sound improvisations
– traditional Central Asian melodies
– overtone choir repertoire
– combinations with instruments and music electronics
Last but not least, we enjoy singing together!
Overtone and throat singing are magical ways to create and experience sound directly. Access to this sonority is easier than expected and in the group it's much more fun!
Both the delight to share soundings as well as the filing on individual techniques are cultivated here.
The group is suitable as a sensual approach for total beginners of voice and music. But even experienced musicians can broaden their horizons significantly because in addition to a lot of practicen profund insights into the musical backgroundare shown.