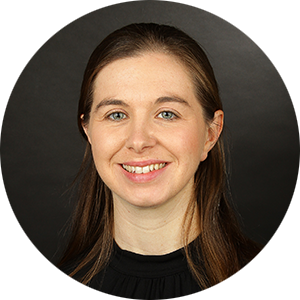 Flautist and teacher for flute, piccolo and recorder
Rachel Howie is an Australian flautist and is experienced as a teacher and performer. Rachel grew up in Tasmania, before studying a Bachelor of Music at the Canberra School of Music, and a Masters of Music at Sydney Conservatorium. At both institutions she received various prizes for solo performance, chamber music and academic performance. Curious about the world and different perspectives on music, she also studied privately and in masterclasses with teachers around the world including Trevor Wye, Thiees Roorda, Michael Cox, Timothy Hutchins, Leslie Newman and Emily Beynon. She is thrilled to be now living in Berlin and to be a part of its vibrant musical and cultural scene.
Artistic career
Rachel has performed in principal and section roles within ensembles including the Sydney Symphony Orchestra, Tasmanian Symphony Orchestra, Queensland Symphony Orchestra, Sydney Sinfonia and Australian Youth Orchestra. She held the flute position in the prestigious Sydney Symphony Orchestra Fellowship Program, which is Australia's sole orchestra academy program. She also performed Solo Concertos in Canberra, Melbourne and Sydney. In Berlin, she plays in a chamber music trio with Bradley Kunda (piano and guitar) and Rebecca MacCallion (soprano).
Teaching approach
Rachel's focus in teaching is to inspire a life-long love of music, whilst building solid musical and technical foundations. She aims to inspire inquisitive, creative mindsets in her students.
Rachel is a patient and flexible teacher, tailoring her approach to each individual student.
Endlessly interested in all aspects of music and constantly learning, Rachel also studied piano, singing, Baroque flute, Chinese flute (Dizi), conducting, composition, music theory, arrangement and Alexander Technique (a body awareness method). All these experiences provide her with a broad knowledge base to draw on in her teaching.
Vita at the GMA
Rachel Howie teaches flute, piccolo and recorder at the Global Music School since Oktober 2020. She also plans to establish recorder and flute ensembles, as it is always more fun to play with other people!