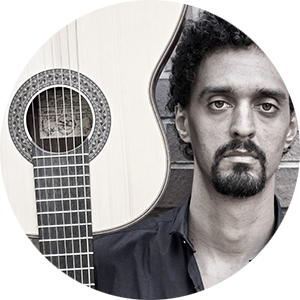 Samba and Choro Ensemble
A result of the mixture of the African rhythms brought by the African slaves, the Classic Music brought from the European tradition and the Iberic Culture brought by the Portuguese Colonization, the Choro was the first urban Music Genre created in Brazil. Extremely lyrical, melodic and very rhythmic (and also very hard to play), the Choro is one of the most known and played genres outside of Brazil nowadays.
The traditional formation of the Choro group (a.k.a. Regional) includes pandeiro, cavaquinho, 1 or 2 solists, one guitar and one 7-String guitar. Today it has been explored in different instrumentations, such as solo, duos and trios, but can be also played in small or large groups, such as Chamber String Orchestras or Brass and Woodwind Groups.
In this ensemble, we will practice a repertory of samba and choro, the 2 most important and known genres in Brazil. Rhythms like maxixe, polca, Brazilian tango, samba canção (slow samba) and medium sambas will be explored.
The ensemble is for any level, from beginner to advanced players, and to all the interested people. There are no previous requirements. The instrumentation is very variable and adaptable.