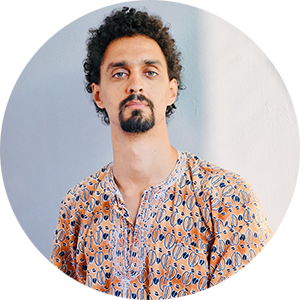 Bassist, Composer and Teacher
Born and raised in Belo Horizonte, Minas Gerais, Pedro "Trigo" Santana been focusing on Brazilian music and culture as a bassist, composer, arranger and teacher since the late 1990s. Around 2002 he became interested in Brazilian Percussion and in the 7 String Brazilian Guitar, and then started to get involved not only in the Samba and Choro, but also in the Brazilian Jazz scene.
This development led him to start in 2004 the classical double bass studies at the Federal University of Minas Gerais. During his studies Trigo attended numerous workshops and master classes with internationally renowned musicians such as François Rabbath, John Patitucci, Gary Burton, Larry Grenadier, Ron Carter and Greg Cohen.
As educator, since 2009 Trigo has been working as an electric bass, double bass and 7 string guitar teacher both privately and at music schools. In 2011/2012 he worked as Associate teacher at the Federal University of Minas Gerais and also worked with educational social projects. He gave workshops on the topics of "The Brazilian Rhythms and the Double Bass" (2011) in the Sesc Cuiabá (BR) and "Contemporary Brazilian Music" (2013) at the NYU in New York.
As a professional musician, Trigo spent many years playing in the Brazilian jazz scene with some of the most important groups in Minas Gerais, recording and performing with greats in Brazilian music such as Mauro Rodrigues, Toninho Horta, André Mehmari, Hermeto Pascoal and Egberto Gismonti, to name a few. He also took part in tours with various bands in Europe, Latin America and the USA and was involved in various projects that ranged from jazz and latin jazz to Brazilian and electronic music, and was involved in the recording of more than 30 Albums.
Today, residing in Berlin since 2016, he mainly works as a sideman, bandleader, arranger and educator.
Motivation
"I really enjoy supporting my students in finding their own musical path and finding their own selves in Music."
Vita at GMA
Trigo Santana teaches Brazilian Bass at the Global Music School since 2021 and leads the Samba and Choro Ensemble and Samba-Jazz and Bossa Nova Ensemble.