World Improvisation Ensemble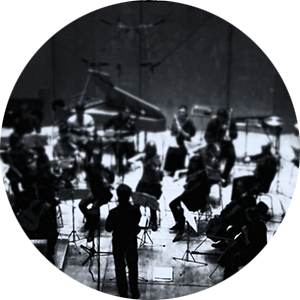 The World Improvisation Ensemble
Improvisation is a central element of many different musical cultures around the world whether it be Jazz, Classical, Indian or African music.
The main goal of the world improvisation ensemble is enable you to develop all the skills necessary to allow you to move freely within the world of improvisation. You will learn to create melodies in the present moment and interact with the other musicians in the group while at the same time integrating a deeper understanding of harmony, rhythm and melody into your playing. This will create a fertile ground upon which to expand, explore and enjoy your musical ideas together with the other members of the ensemble.
The repertoire will include not just jazz standards but also songs from other parts of the world. This will provide a multi-colored landscape on which to practice your improvising skills and enable you to perform with enjoyment and relaxation in many different contexts.
During the ensemble we will look at many different aspects of improvisation including:
– How to listen and interact with the other members of the band
– Motivic development
– Modal music
– Exploration of jazz harmony and theory
– Scales and other harmonic elements
– Composing in the present moment
– Dynamics and space
– Free improvisation
– Collective improvisation
– Phrasing and rhythm
Instruments, Vocalists and Genres
The world improvisation ensemble is open for all kind of instrumentalists and vocalists. The main instruments beside voice are piano, bass, (acoustic or electric) guitar, drums. But as well other instrumentalists are welcome to join.
It is designed particularly for intermediate and advanced instrumentalists. Basic instrumental skills and the ability to read music and playing from a chart are a prerequisite.