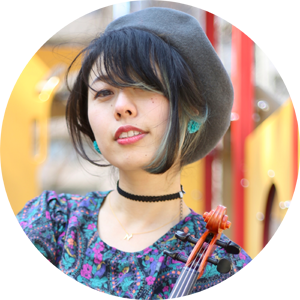 Learn violin in different styles and improvisation
Nanaco plays and teaches jazz, funk, r&b, pop, rock, classical. She is also an expert in electronic, ambient music working with loop machines and using modern techniques and equipment in order to enhance her musical landscapes.
Her musical diversity is well known and she has travelled for her music and performed all over the world. Nanaco can teach you either you are a beginner wish to start playing violin or if you are already playing violin and to learn new skills to improve your musical capabilities for any kind of music.