Latest News
A Concert with Manickam Yogeswaran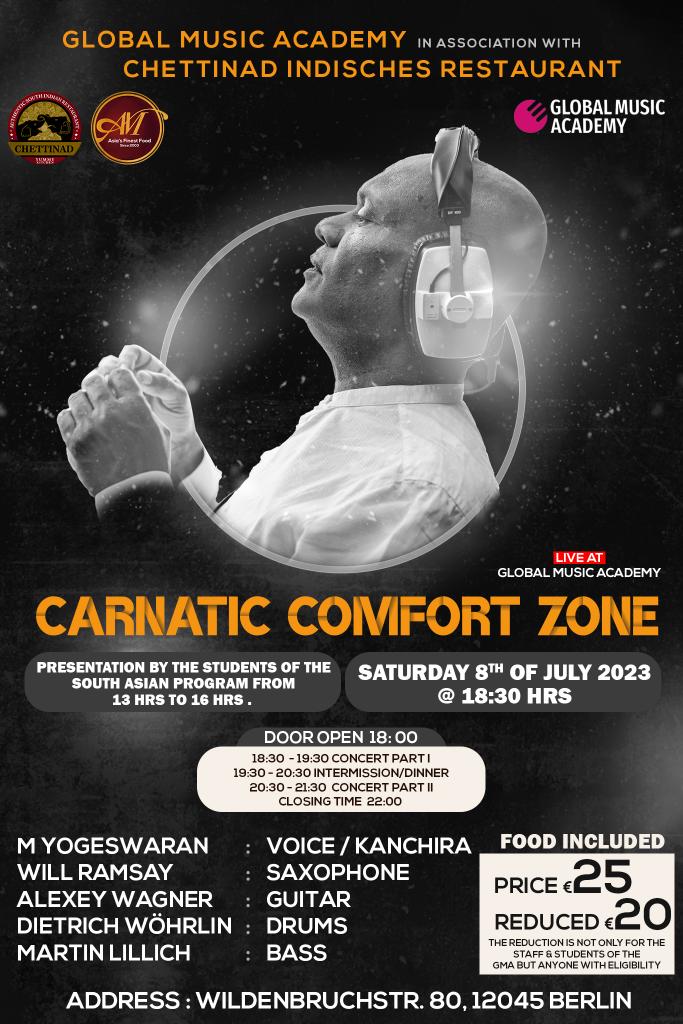 The Berlin based German-Sri Lankan group, Carnatic Comfort Zone, led by the charismatic Sri Lankan singer and percussionist Manickam
Yogeswaran.
The Comfort Zone explores South Asian music traditions through Yogeswarans music, which combines the poetry of Rabindranath
Tagore and compositions based on the ancient Thirrukural text using some of the more unusual modes of the Melakarta with modal harmony,
improvisation and funky bass lines.
The Carnatic Comfort Zone explores the fault lines between ancient and modern traditions, playing haunting
arrangements in a kaleidescope which reflects the diverse backgrounds of the musicians in the band.
The line-up includes Manickam
Yogeswaran: Voice, flute and Kanjira,
Will Ramsay: saxophone,
Martin Lillich: Bass,
Alexey Wagner: Guitar
Dietrich Woehrlin: Drums.
The ticket price includes some delicious South Asian food and 1 free drink provided by the Chettinad Indian Restaurant.
AN EXCERPT CARNATIC COMFORT ZONE LIVE AT BHAVAN, LONDON
A cooperation of the Förderverein Naturpark Barnim e.V., the Gobal Music Academy Berlin and Astrid Ann Marie Pollmann.
Programm
Pascal von Wroblewsky & Lora Kostina – "A Look Of Burt" 10.June 2023 -20h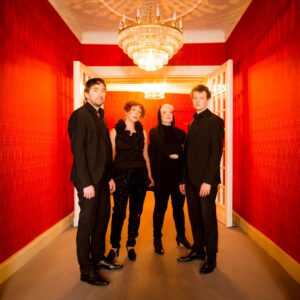 Pascal von Wroblewsky, Gesang //Lora Kostina, Piano // Daniel Werbach, Kontrabass // Tom Friedrich, Schlagzeug
Presale 27€ / Door 31 €
Tickets: +49 30 97000725
or: kultur(at)naturimbarnim.de
GLOBAL MUSIC goes DIGITAL
we are extremely happy to announce that we now have some new live streaming on our Youtube-Channel globalmusicberlin. See attached flyer for details.

Do you play guitar, drums or violin and want to experiment with your instrument in a new cultural context? Then let yourself be inspired in the following picture gallery, grab your instrument and take a dive into the unknown!
At the Global Music School, many exciting surprises await you. Here are a few impressions!