Violin - experimental
Jazz violin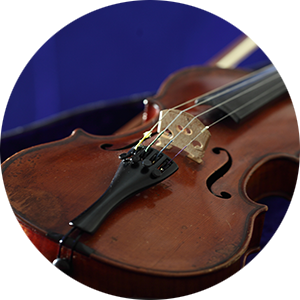 Violin experimental with Nanako
Nanako Tarui is offering lessons of violin experimental for all levels. Violin lessons are in English and Japanese available.
Beginners
You can learn to play the violin step by step, by learning music theory, how to read a music sheet, with basic rhythm training etc. Nanako has developed a unique method that eliminates the need to learn complicated theories. Even as a beginner, it is already possible to immerse yourself in the field of Jazz.
Advanced
In the advanced courses you can learn how to play music styles like Pop, Funk, Jazz on the violin. You get insights into the Jazz scales, Jazz theory and the skills of improvisation.
In addition, in the course violin experimental course you will learn how to use a loop machine or other electronic device to modify the sound. Another teaching focus of Nanako is to put emphasis on improvisation and body movement: get your body moving and combine the movements with your playful abilities (ability to improvise).
Learn more about the instrument
The violin in today's shape was invented and built with the beginning of the 16th century in North-Italy. The layout and the basic shape of the instrument didn't changed till today. The violin is the soprano instrument of the family of the string instruments. Since older times till nowadays, the violin is an essential part of an orchestra and is besides the piano und the guitar, the best-known instrument of the western music culture.
The characteristics of a violin are:
*Roundness of the corpus with edges in the middle part
*Vaulting of cover and bowl
*Worm above the pegbox
*Two sound holes
*Four strings in fifth tuning: g, d, a, e
The violin exists out of approx. 70 pieces. The bottom and frames are built out of maple, while the cover is made of spruce wood. Head and throat are also out of maple, ebony is used for the fingerboard.