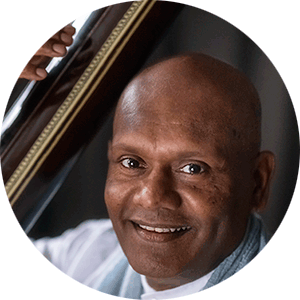 Carnatic singing for beginners
Carnatic or Karnatak music is the South Indian form of classical music. The curriculum for vocal and instrumental music is devised to teach music through raga Swaram (South Indian solfège), Ragam (melody development from notes and phrases) and Kriti (text-based compositions) from the 17th century to modern times. The modules are set for different ages, individuals or groups. Students begin by learning and memorizing compositions to achieve the full potential of their voices. Working on voice production and voice quality is an integral part of the Raga based training. This will help the singers to understand how to develop their voice to its full potential. The students have will attend exams and earn grades.
Advanced studies in Carnatic Music for singers and instrumentalists
These courses are aimed at singers who have already studied music and are at a more advanced level. During the course the students will develop their singing technique, vocal range and intonation. In addition to the techniques for voice production, breathing, performance techniques are also taught as part of this course. The course is also open to instrumentalists who wish to develop their melodic ideas, phrasing, intonation and improvisational skills.
All courses in Carnatic music have an emphasis on acoustic music qualities and performance. This includes the use of the tanpura, which belongs to the family of long-necked lutes. The Tanpura provides the typical drone on the Root (adhara sadjam or Sa) and 5th (panchamam or Pa), which is such an important element in Indian classical music when learning and performing. The melodic content of a Raag can only be really appreciated when heard against the drone (tanpura).