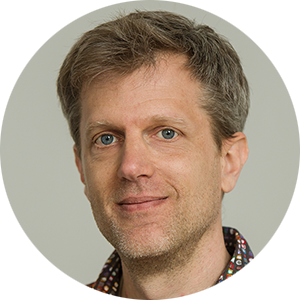 Drummer, multipercussionist and teacher
Dietrich Woehrlin studied at the "Musicians Institute" in Los Angeles and at the Berlin Music Academy "Hanns Eisler". The drummer and multipercussionist deepened his musical and cultural knowledge during extensive working, contact and study trips through West and East Africa, North and Central America.
From 1998 – 2007 he was a lecturer at the Berlin Academy of Music "Hanns Eisler", today "JIB" (Jazz Institute Berlin) and since 1999 he teaches at the "Academy of Music and Theatre" in Rostock. There he gives seminars and courses in subjects such as stylistics, methodology / didactics / education, teaching practice, ensembles, rhythm & body percussion and of course teaches major and minor drums and percussion.
In addition to his teaching activities, he is also known today as a textbook author and composer. His books have become international standard works, not only for musicians. Some of his compositions belong to the fixed selection repertoire at music competitions.
Artistic career
He has been playing with musicians and formations of various genres for two decades and is currently in demand internationally as: Teacher, lecturer, workshop leader, jury member and commission member (e.g. Karneval der Kulturen Berlin; Jugend Musiziert; Berufungskommission / Abteilungskommission HMT-Rostock), textbook author, composer, arranger, studio musician and of course as a drummer and percussionist.
Vita at the GMA
Dietrich Woehrlin is co-founder (2004) and Program Director of the Global Music Academy. Since 2010, he has shared responsibility for the content program of the Global Music Campus as pedagogical co-director. Since then, he has developed teaching materials, curricula, and programs for affiliated music schools in several countries in Eastern and Southern Africa.
At Global Music School, he teaches drums; percussion, body percussion, rhythmic sight-reading and directs the college preparatory program.
Motivation
"I am as passionate about teaching as I am about music. I'm particularly interested in developing, refining and testing teaching materials and methods."