Greek, Celtic, Nordic ONE TO ONE -TRADITIONAL SINGING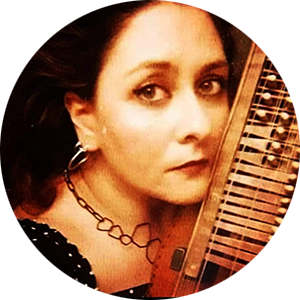 Greek, Celtic, Nordic ONE TO ONE -TRADITIONAL SINGING
Labri Giotto, a Greek ethnomusicologist & performer will be teaching the NEW COURSE of Greek, Irish/Scottish, Nordic ONE TO ONE -TRADITIONAL SINGING at the Global Music Academy in Berlin
The course features traditional singing technique and repertoire from Greece, Ireland, Scotland and Sweden, in the old dialects .
The Tuition language is in English.
The lesson includes a 30 mins body and voice warm up.
No score is needed – There will be given lyrics and audio material to the student, as well as listening. 
This course is for everyone who wants to explore Greek, Irish, Scottish and Swedish traditional singing. 
No music knowledge is needed. We only need knowledge of English, a healthy voice, and a good musical ear!
The student can choose if she/he/it would like to make a solo or duet concert with the teacher or as ensemble with the rest of the students to present a sample of the repertoire as performance practice, every semester.
Each lesson is private and  has  60 or  75 or  90 mins duration.
You can choose the duration you want!
IMPORTANT
Lessons for this course are currently only available online via video chat (e.g, Zoom, Google Meet, etc.).