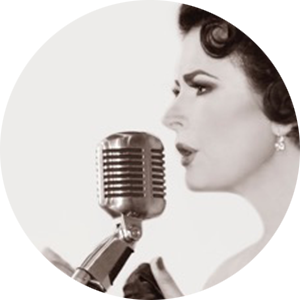 Classical Turkish singing with Meral Cihan
The singing lessons of Meral Cihan are suitable for beginners and advanced students. Adults as well as young people have the opportunity to discover and learn the great art of classical Turkish singing.
Meral Cihan is a singer for classical Turkish music. In addition, she plays the Tanbur, a stringed instrument which is widely used in Turkey and is mainly played in classical Turkish music. Furthermore she leads an ensemble for classical Arabic and Turkish music.
For all singers interested in Turkish music Meral Cihan offers lessons in classical singing. She draws from her many years of experience as a singer. By applying a special technique, which Meral Cihan has developed especially for beginners, the students are shown how to activate the larynx in order to realize the ornaments while singing. These fine ornaments are indispensable in the classical Turkish singing style and in oriental or Mediterranean music in general.
Meral offers various exercises for beginners. For example, in the first few lessons, you speak the text with a cork between your lips and tap your chest very gently with your flat hand. Through this exercise you will achieve a clear and distinct pronunciation, which is essential when singing. This technique also helps you to internalise the text very easily and to learn the poetry of the songs more quickly by heart. In addition, this helps you to learn the Turkish language as well. The poetry will also be translated to help the students to sing the lyrics with more feeling. Furthermore, the composers as well as the maqam of the song will be explained.
The singing lessons with Meral are basically practice-oriented. However, sufficient attention is also given to theory. The students are given various insights into the maqam system of the classical Turkish in order to get to know the differences of the maqame during the lessons.
The students are accompanied by the Tanbur during the lessons. In this way, it is possible to listen to the finest nuances of the maqame in classical Turkish music and to put them into practice.
Lessons are held continuously and are certified at the end of a semester with an examination.